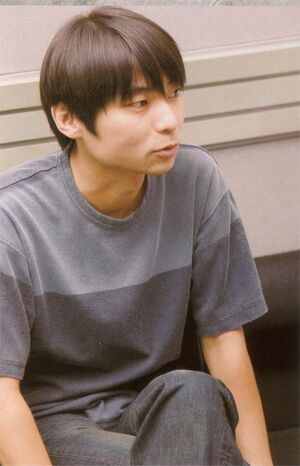 Akira Ishida (石田彰 Ishida Akira, born November 2, 1967) is a male voice actor born in Nisshin, Aichi, Japan.
He has been part of Mausu Promotion (formerly known as Ezaki Production, until its 1990 change of name) since 1988. For his portrayal of Athrun Zala in Gundam Seed Destiny, Akira won the "Best Supporting Character (male)" award at the first "Seiyu Awards".
He is also well known as the voice of Xelloss, Kerel, and Jeffery in Slayers, Gaara in Naruto, Nobunaga Amari in InuYasha, Wonlei in Konjiki no Gash Bell!!, Kusaka Sojiro in Bleach, Vetti Lunard Sforza de Roselait in Glass Fleet, Kaworu Nagisa in Neon Genesis Evangelion, Mutsumi Saburo in Keroro Gunso and Yutaro in Ranma 1/2.
Community content is available under
CC-BY-SA
unless otherwise noted.