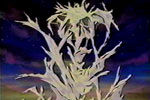 Dynast Breath (Japanese: 覇王氷河烈, Kanji translation: Supremacy King Ice River Violent, Romaji: dainasuto buresu) is an offensive black magic[1] spell. It calls upon the power of Dynast Grausherra. It will freeze a target in ice of magical origin, capable of immobilizing even a mazoku. The ice then can be shattered along with the target; the spell's default behavior is to attempt this right away after connecting, but this can be altered by the caster to merely trap the victim instead.[2]
Incantation
Note: In Slayers NEXT, the spell was cast with a variant incantation using only the second and third lines of the Chaos Words.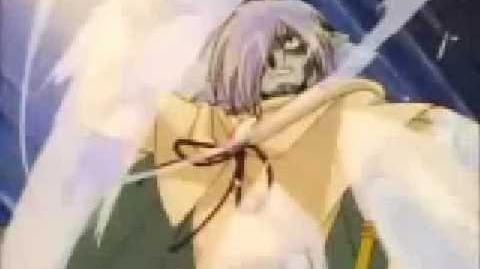 大地の底に眠り在る
凍える魂持ちたる覇王

我に与えん氷結の怒り
daichi no soko ni nemuri aru
kogoe ru tamashii mochi taru haou

ware ni ataen hyouketsu no ikari
You, who sleep in the depth of the earth
Dynast, who has a soul of ice
Give me your freezing wrath

Dynast Breath!
[3]
Trivia
Dynast Breath appears as Zelgadiss Graywords' Mirrage Arte in Tales of the Rays. 【テイルズ オブ ザ レイズ】魔鏡技 ゼルガディス 覇王氷河烈
References